Testimonials
Dear Tabitha,An end of the summer thank you for our Char surprise desserts! How lovely of you to spot us and treat us to sweet treats! Your gesture made our evening even more special! I've always loved you and love your dad! All the best, Dorene
Dorene
Metrose Custom Homes is a builder I highly recommend. They are proven craftsman and designers and the quality of their work is top shelf. Just a great team to work with! They are able to quickly focus in on all of the detail and little touches that make each home truly special. Having worked with them for over twenty years now, I see many repeat clients build again with them. In addition to the quality of their work, their customer service is also one of their trademarks. They stand behind their work. Fabulous Builder and sales/design Team!
Jeannette Jenks Brower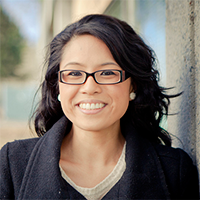 Dear Tabitha, It has been a little over two years since we moved into our beautiful house you had built for us. I'm sorry it has taken me this long to properly thank you and let you know how much I love my home and neighborhood. I'm truly grateful for your guidance and patience before and during the building process. I don't really have the words to convey to you the hope, importance and meaning this house had for me. You helped me realize the vision and made it a reality. I am forever grateful and thankful for your care.
MG
We've built two homes plus a dance studio with Tabitha. No problems or issues, Tabitha takes pride in her work and the work of Metrose Custom Homes. Eric Johnson is easy to work with and he gets things done. We highly recommend Metrose Custom Homes.
Greg Post